---
We are trained clinical psychologists offering a range of talking therapies. During this time of coronavirus, and social isolation, you may have problems with your mental health during lockdown and social isolation / social distancing. Depression, anxiety, panic and other mental health problems are often experienced; your interpersonal relationships may be affected. We offer therapy sessions over the internet, that is your, "talking therapy near me". We support events like Mental Health Awareness week. We offer a range of talking therapies, including expert CBT therapy, Online CBT. In general, Clinical Psychologists have wider breadth of training than CBT therapists. Our training includes CBT as well as other therapies, so we can tailor therapy to your needs.
_______________________________________________
Dr Laura Bettney: Clinical Psychologist. One appointment slot available now.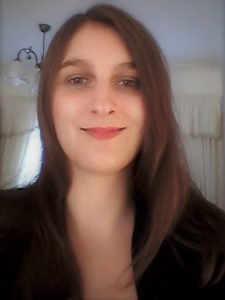 Dr Laura Bettney is a Principal Clinical Psychologist registered with the Health and Care Professions Council (HCPC) as a Practitioner Psychologist. She has worked in a number of different NHS services, for people with a range of difficulties, across the North West and the West Midlands since 2008.
Laura currently works in the NHS across two Community Mental Health Teams and works with people experiencing anxiety, depression, Post Traumatic Stress Disorder, complex trauma, relationship difficulties and personality difficulties. Previously, she worked in an NHS specialist service for young people experiencing a first episode of psychosis. Therefore Laura specialises in young adults as well as adults of all ages, seeing people with a wide range of mental health issues.
Laura offers Cognitive Behavioural Therapy (CBT), and also utilises elements of third wave therapies including Compassion-Focused Therapy (CFT) and Acceptance and Commitment Therapy (ACT). Laura has completed specialist training in CBT, CBT for psychosis and in CBT supervision.
Initial sessions involve working together to understand your difficulties and your goals for therapy, which will then help us to plan which approach may be most useful for you. At the present time, online therapy sessions via Zoom are immediately available.
---
Dr Christina Wilson: Clinical Psychologist,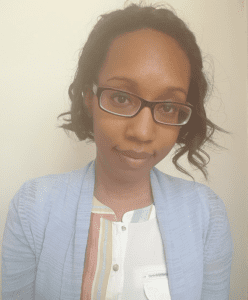 Dr Christina Wilson is a Senior Clinical Psychologist registered with the Health and Care Professions Council (HCPC). She has worked in a number of different NHS Psychological Services for people with mild to complex psychological difficulties across the Midlands and London since 2010.
Christina currently works both in the NHS and privately with clients whose difficulties include: Stress, Anxiety, Depression, Self-confidence, Obsessive Compulsive Disorder, Post Traumatic Stress Disorder, Eating difficulties, Relationship difficulties, and Personality difficulties. Christina offers different psychological therapies including Cognitive Analytic Therapy (CAT) and Cognitive Behavioural Therapy (CBT), and incorporates ideas from therapies including Compassion-Focused Therapy and Acceptance & Commitment Therapy (ACT).
In addition, Christina is an accredited CAT therapist. Furthermore, she has commenced additional CAT Psychotherapy training and EMDR trauma intervention training. Cognitive Analytic Therapy (CAT) is a time-limited therapy (typically 16 or 24 sessions), which explores the presenting problems that bring an individual to therapy and the deeper patterns that underlie them. CAT is an active collaborative therapy guiding an individual to become an observer of their own life, exploring learned beliefs, relationship patterns, and exploring possible changes.
Christina invites individuals into a safe authentic compassionate therapeutic space which offers warmth, acceptance, healing and explores unfolding opportunities.  Initial therapy sessions involve exploring together your emotional distress and difficulties to develop a shared understanding (i.e. formulation) and shared goals, which guide discussions about which psychological approach might support personal growth, enhance a meaningful life, and be most suitable for the remainder of the agreed therapy sessions. At the present time, online zoom therapy sessions are available weekday evenings.
___
Dr Daljit Sandhu: Clinical Psychologist. Full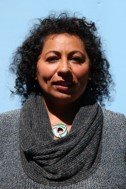 Daljit (Dr Daljit Sandhu) is a Chartered Clinical Psychologist who currently works mainly in private practice. She has had over 25 years of experience of working in the NHS in a variety of roles and contexts including working as part of multi-disciplinary teams often with clients with complex and long standing issues. She takes a compassionate, holistic and integrative approach to supporting people to understand and overcome emotional and psychological difficulties which may be having a significant impact on their health and well-being and/or their work and relationships.
Daljit draws on a wide range of therapeutic models including CBT, psychodynamic and compassion focused approaches. She has a special interest in the understanding the physiological and neurological impact of traumatic experiences on physical and psychological difficulties. In addition to training as a Clinical Psychologist, Daljit is a trained Tai Chi teacher and recently qualified as a Dru Yoga teacher which enables her to bring in mind and body practices to support the regulation of anxiety and arousal which may otherwise prove to be an obstacle to processing past traumatic experiences. Her collaborative and mindful approach supports people to develop not only their own understanding and awareness of the factors connected to the development and maintenance of their difficulties but also to recognise and develop their strengths and resources to support their health and wellbeing once therapy ends.
Daljit has experience of working with the following difficulties which may often be present together: Anxiety; Anger issues; Bereavement; Depression/low mood; Difficulties with emotional recognition/regulation; Physical health difficulties including chronic pain and medically unexplained symptoms; Motivational difficulties; Relationship difficulties; Self esteem issues; Trauma issues; Work and career issues
Daljit is a creative, balanced and well rounded person. She believes the challenges in her own life have enabled her to bring humanity and optimism to her therapeutic work. She believes it is a privilege and joy to support people in their journey of self development, which is the way she views therapy.
Dr Natalie Southall: Clinical Psychologist, Full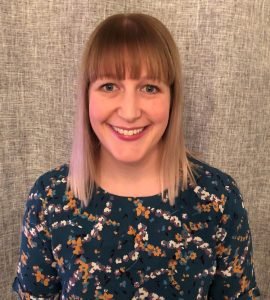 Natalie is a Chartered Clinical Psychologist with the British Psychological Society (BPS) and a Registered Practitioner Psychologist with the Health and Care Professions Council (HCPC).  Natalie has been working in psychological services since 2004 and qualified as a Clinical Psychologist in 2011.  She is a qualified Practitioner in Cognitive Analytic Therapy (CAT).
Natalie has worked in a number of different services, with people facing a range of challenges.  Natalie works with clients whose difficulties include stress and anxiety, relationship difficulties, depression, issues relating to early life experiences, low self-esteem, adjustment to physical health problems and disabilities and personality difficulties.
Alongside her work in the NHS, Natalie offers Cognitive Analytic Therapy (CAT) privately over the internet (was in Stone, Staffordshire).  Sessions are offered on a weekday evening.
CAT is an integrative therapy which draws on a range of psychological theories.  It places the relationship at the heart of therapy.  CAT is a very collaborative approach, in which the client and therapist work together towards the client's goals.  The therapy starts with developing a shared understanding of the problems being faced and how they developed.  CAT then explores how the pain or difficulty being experienced can be recognised and alleviated.  In her CAT work, Natalie draws on ideas from a range of therapies, such as Cognitive Behavioural Therapy, Compassion Focussed Therapy and mindfulness.  CAT therapy is commonly 8, 16 or 24 sessions long, depending on the person's needs and the nature of the difficulties that brought them to therapy.
Dr Amy Elliott: Clinical Psychologist, Doctor
Amy (Dr Amy Elliott) is a Clinical Psychologist registered with the Health and Care Professions Council (HCPC) as a Practitioner Psychologist.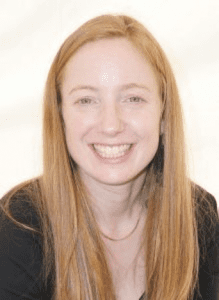 Amy has worked in psychological services within the NHS for over 15 years, encompassing a range of different clinical settings with individuals and their families across all age ranges. She currently works in a community service with adults experiencing mental health difficulties.
Amy has experience of working in a number of different modalities, including Cognitive Behavioural Therapy (CBT). She works in an integrative way in her current practice, drawing on a range of different approaches to best meet the individual's need. Amy has a particular interest in Experiential Dynamic Therapy (EDT) and has completed a 3-year core training in this approach accredited by the International Experiential Dynamic Therapy Association (IEDTA). EDT is a collaborative approach which focuses on the importance of experiencing rather than avoiding feelings. When feelings are blocked, this can lead to a range of symptoms or presenting problems, such as anxiety and depression. Paying attention to emotions and developing capacity to experience them, can help the individual to become more connected to what is important in their lives and enabling them to act in ways that are more in line with this. This approach can also help to develop a stronger sense of self and in turn deeper, more connected relationships with others.
Amy works with a broad range of difficulties including (but not limited to) anxiety, stress, depression, low self-confidence and self-esteem, relationships difficulties, difficulties relating to early life experiences. She also works with psychological difficulties arising from physical health problems, including medically unexplained symptoms/somatic problems and chronic pain.
Clients seeing Amy are invited to meet her at one of two venues, in Solihull or Knowle; both venues are 7 minutes from Junction 5 of the M42.
Dr Melanie Snape: Clin. Psy. D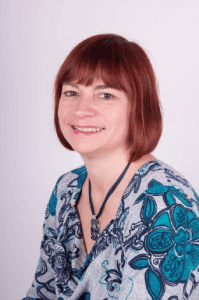 Melanie started working in the NHS in 1992, qualified as a Clinical Psychologist in 1996 and afterwards worked in the NHS across services in Birmingham and Solihull.
Originally having experience working with older people, Melanie then went on to develop expertise in psychology services for adults of working age in Community Mental Health Teams. She became a Consultant in 2007 and took a lead in developing initiatives for the provision of psychology services in the inner city. Doing this gave her a wealth of clinical experience in working with a large range of clinical presentations including Depression, Anxiety disorders, Eating Disorders, Psychosis and Personality disorders. Melanie has a long held interest in Post-Traumatic Stress Disorder which is her clinical specialism and the area she has researched and provided specialist supervision and training for. Melanie has been a qualified EMDR practitioner since 2009.
Melanie gained a post-graduate diploma in Cognitive Therapy from Oxford University in 2001 and since then has provided teaching and supervision to trainee Clinical Psychologists and CBT practitioners on courses at The University of Birmingham. She has worked as an academic tutor and visiting lecturer and was involved in the CBT programme since it first started in Birmingham. She is an accredited Behavioural and Cognitive Psychotherapist with the BABCP.
Do get in touch to find out anything else you need to, before making your decision