Dr Draycott specialises in psychological needs in relation to people's physical health problems.
Long Covid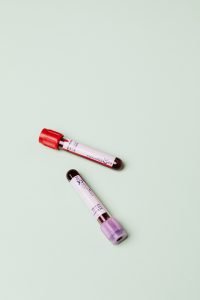 It is estimated that around 1.8 million people reported suffering from Long Covid (that is, 2.8% of the population,  ons gov uk). People have reported a range of different symptoms including: draining fatigue, continuing shortness of breath, brain fog, problems with memory, fibromyalgia, gastrointestinal symptoms, anxiety, depression, dizziness, nausea and many other symptoms.
Physical Health affected by Long Covid
When Long Covid is being considered, it is useful to have a clear picture of the physical health side of things first.  If you haven't already been referred via your GP to your local long-covid assessment clinic, do consider asking for such a referral. For example, it may be that you need a scan of your heart/lungs to rule out any ongoing clots/difficulties/inflammation, or you may require pulmonary rehabilitation input, if you are having ongoing breathing problems.
See a Clinical Psychologist for help with Long Covid
A Clinical Psychologist can help work with you focussing on symptom management and to help you with the psychological reactions to the change in your health, including the losses that comes with that.
A Clinical Psychologist With Expertise in Long Covid
Dr Draycott worked into an NHS Trust's long covid Multi-Disciplinary Team Long Covid Clinic with many people who have needed input. She helped to understand what is going on & if a psychological approach is also needed. Her experience means that she understands how severe and debilitating the difficulties can be for some people with Long Covid.
She brings her experience of having worked with other long term health conditions to help you, including her experience of helping people with:
Chronic Fatigue Syndrome (CFS)
Chronic Pain
Fibromyalgia
Irritable Bowel Syndrome (IBS)