We can help you with your difficulties.
People come to us for help with a wide range of difficulties, single to multiple issues, from mild to complex.
All of our Clinical Psychologists will work with you during the first few appointments (the getting-to-know-you assessment process) to understand the difficulties, how the problems came about and how best to start tackling them. We are all different.
Each psychologist will tailor what they offer to suit you individually, offering you bespoke input.
You can also agree how long you want to meet for; whether that be 1, 2 appointments or more. It is common after the assessment stage, for people to agree a block of appointments followed by reviewing this together. You can see if the sessions are going how they should be, if they are helping you get nearer to the goals you want and discuss together how you are able to work with your psychologist.
You might have a feeling that "something is not quite right" or know that you are suffering with one or more problems from the example list below.
Our Clinical Psychologists are on the About Us page click here or for more information or to book an appointment contact us here.
Some common themes behind some people's struggles with these difficulties are noted. Click for more information about each difficulty. (This list is not exhaustive.)
Rather than be concerned about which "label", or diagnosis, fits your problems, let us help you work out how your problems are stopping you get what you want out of your life. We need to overcome the psychological barriers in your way.
Our Clinical Psychologists are on the About Us page click here or for more information or to book an appointment contact us here.
We offer therapy to help you change things in the direction you want, in a supportive way, that's manageable for you and your circumstances.
All Clinical Psychologists are trained in a wide range of talking therapies and then go on to specialise with even deeper training in certain approaches.
When you contact us, we can help you decide your next step.
Testimonials
"this was life-changing" Anon.
"I feel so much better in myself." Anon.
"I can't put into words how much you have helped." Anon.
"You've hit the nail on the head." Anon.
"Enlightening" Anon.
"In over 30 years' treatment by various psychotherapists and a psychologist no one has managed to do what you did which is to really work at that trauma so that it could be made better. You did. Thank you." Anon.
"I consider myself very fortunate to have found you and to have had the benefit from your considerable expertise." Anon.
"You really listened and reflected it back to me in a real and supportive way but with appropriate challenge. It's been a life changing experience. Thank you." Anon.
"I have trusted you and told you the best, worse and average about me." Anon.
Due to the confidential nature of psychological therapy, we do not put clients' details here, only some sample quotes.
What is Clinical Psychology?
Psychology is the scientific study of the human mind and behaviour. Principles and theories from Psychology are applied to help people, couples, families, groups and organisations. Clinical Psychologists usually have 7-8 years training.  Clinical Psychologists are trained in the breadth and depth of a range of psychological assessment, intervention and therapies. Thus, a tailored approach can often be offered to individuals including integrative therapies (combining two or more in a theoretically coherent practical way). There are a range of psychological therapies available to choose from, to suit each situation and person. Research evidence shows that many psychological therapies help people overcome many difficulties, either completely or partially.
Clinical Psychologists have both a Psychology degree (usually 3 years) plus the doctoral degree in Clinical Psychology (usually 3 years).
Frequently, in order to obtain a place on the Clinical Psychology training course, some experience is also needed, such as assistant psychologist, IAPT worker (Improving Access to Psychological Therapies), nursing assistant, researcher, etc.
Thus, in all, Clinical Psychologists have usually 7-8 years training. Many Clinical Psychologists go on subsequently to receive specialist training in particular approaches too.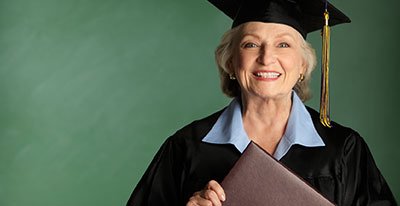 Links to help and information
If you need to talk to someone urgently, contact details of other organisations for your information, please follow this LINK